BASE organization initiates Medical Health Camp in Kailali district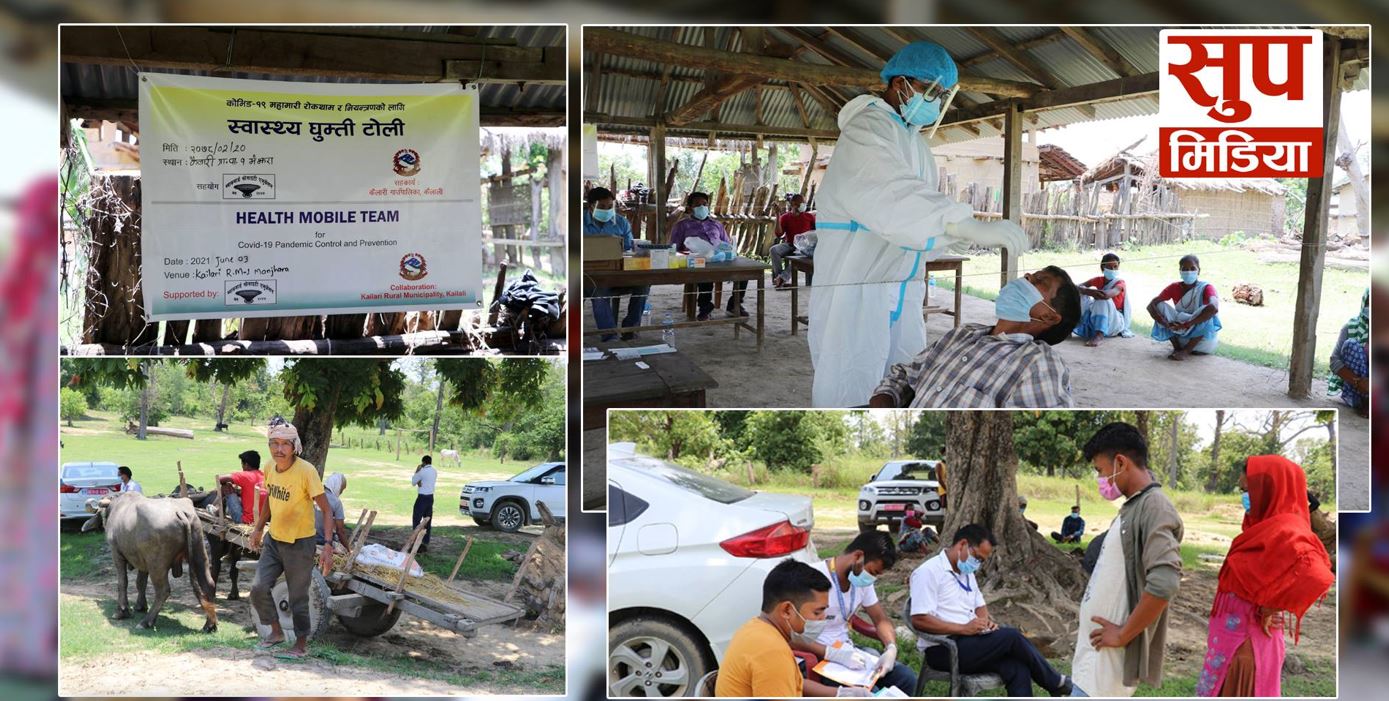 June 4, 2021, Dhangadi
Though government data claims that cases of corona virus is reducing yet, corona is rapidly spreading in the community of Kailari rural municipality in Kailali. Since similar symptoms of corona was seen in most  of the houses in ward no. 1, Majhara kailari rural municipality, in the coordination of Kailari rural municipality and financial support of BASE organization, while testing with Antigen procedure, 37 were found corona positive out of 94. Those corona positive have symptoms of corona. In order to control this transmission and save people, BASE organization in coordination with Kailari RM has initiated a medical camp involving a team of doctor and health workers who are examining people, providing medication, counseling as well as Antigen test.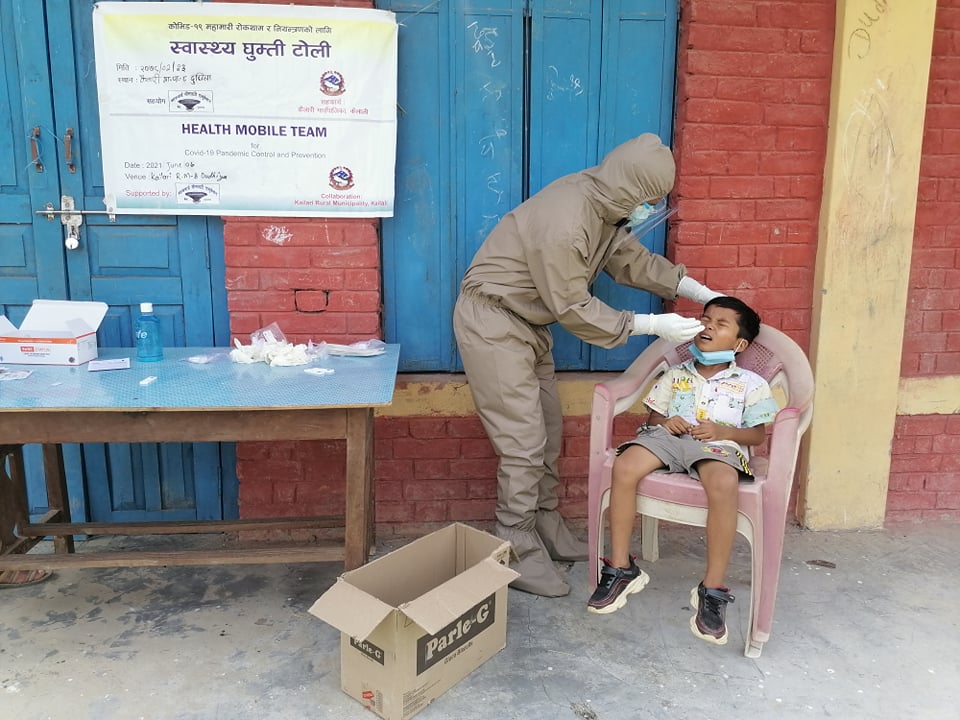 According to the information of Health Branch Officer, 3 of the corona positive severe cases found from the medical team have been referred to temporary Covid hospital established by Kailari RM and rest 34 corona positive cases are in home isolation after the counseling.
The doctors involved in the medical camp by BASE organization, team share though covid positive cases with the symptoms seem normal but through the test some of the cases are found to be critical. It is identified that the health condition of the people of Majhara village is miserable with fearful situation in the community. Therefore, concerned authorities need to put an eye on such cases in time.
As mentioned by the central member of BASE, the Medical camp team mobilized by BASE will provide their services in every wards. For the first phase, this health campaign team will get mobilized for 10 days and it will go further as per the need.
The villagers who were no more hopeful and paid attention for Covid tests have expressed their gratitude for getting free health services and Covid test at their places through the medical team mobilized by the BASE organization.
The RM President said that BASE has played a vital role in cooperating the local government during this critical situation. This medical camp has been very helpful for identifying the status and risk of the pandemic which will draw our attention in controlling the transmission of Covid-19. We are always with the organization like BASE who are significantly serving the rural communities.
A translated version from Nepali to English
You can also visit the link https://paschimtoday.com/news-details/35386/2021-06-04 for the news
Regular news can be followed at https://www.state7online.com/archives/22932?fbclid=IwAR2EzHiY91YS-wDIpiX78BquSUzpUlVL-JDOEyZ8S0yLgDwfnLyNQgs3F5U
http://dhangadhipostnews.com/news/2086
https://www.state7online.com/archives/23018
https://www.state7online.com/archives/23143
https://www.state7online.com/archives/23199
https://www.dainikyatra.com/2021/details/4568