Theme 2: Livelihood, Agriculture, Entrepreneurship and Employment
Background: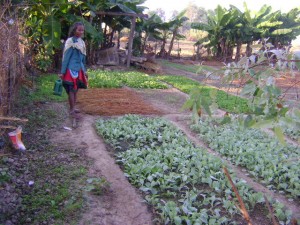 Backward communities; freed kamaiya, dalit and landless people have socio-economic detriment and adverse social interrelations due to exclusion from development. Agriculture is one of the most important sectors that provides employment opportunities to about 66 percent of the total population and it contributes about 30 percent in the GDP of Nepal (MoF 2017). Nepalese agriculture is primarily subsistence. Around 60% of farmers depend on traditional agriculture production systems. Many farmers and their family members are looking for alternative employment within the country and abroad because the agriculture only is not supplying their livelihood needs and better life. The majority of farmers use traditional techniques, so the production hardly fulfill their physical needs. Dr. Prem Sagar Chapagain in the research "Agriculture Production and Food Security in State Number Five, Nepal" states, "In other words, farmers produce for fulfilling their biological need and for limited cash for managing daily household goods." National Employment Policy 2071 formulated by Ministry of Labor and Employment makes a statement on the poor condition of labor productivity, " nevertheless, although the contribution of the agriculture sector to the country's economy is said to be in a decreasing trend, this sector is providing employment to about 74 % of the total labor force. This also reflects the poor condition of labor productivity."
In Nepal, Dalit, Tharu, OBC (oppressed and backward community) people are rarely engaged in enterprise business, government/non-government jobs. The vast majority of these community populations have dependent on agriculture, service to so-called higher caste population, daily wage laborer, however it is not researched and given in the national census of Nepal, but it can be observed in the market, government/non-government offices and rural areas of Nepal about conditions of these communities.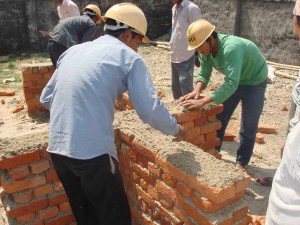 Females from all communities in Nepal are backward and less employed. A big majority of very less female population of Nepal have ownership over the fixed assets and do not have decision-making rights at family. Nepal census 2011 shows that there are only 4.26% of females have ownership over both houses and land, and 4.56% of females have ownership over the only land. The females' engagement in business/entrepreneurship, jobs, and other types of employment is also very less. They usually engage in the household works as house-wife and there is also not valued their household works. According to the Nepal Labour Force Survey 2017-18, (https://kathmandupost.com/valley/2019/05/02/) only 22 % of working- age-women are employed in Nepal. There are working-age women stand at 11.53 million of the total population of Nepal in 2017-18.
The growth rate of youth compared to the employment rate is higher which is increasing the youth unemployment rate in Nepal. A majority of youth are forced to involve in the informal sector for their survival and they have no alternative to this, due to the widespread poverty and lack of better employment opportunity in Nepal. Similarly, this situation forces youth to be felt uselessness in youth that compelled them to face marginalization, exclusion, and low self-esteem. Skilled, competitive, and productive youth has to be produced to meet the needs of the domestic and international labor market.
This strategy has focused on promotion of agricultural production, livelihood and entrepreneurship development to support SDG 2: end hunger, achieve food security and improved nutrition and promote sustainable agriculture and SDG 8: promote sustained, inclusive and sustainable economic growth, full and productive employment and decent work for all. Constitution of Nepal, 2072 in its article 42 (4) declares " every farmer shall have the right to have access to lands for agro activities, select and protect local seeds and agro species which have been used and pursued traditionally, in accordance with the law." BASE has been supporting for agricultural, livelihood, entrepreneurship, and employment development since a long period. BASE emphasizes on local economic growth by small commercial agricultural enterprises and utility, financial inclusion and market relationship expansion. And it also focuses on the youth's vocational and business management skill development to produce competitive and productive youth as per the needs of domestic and international labor markets.
Goal, Objective and Strategy
Goal:
To create a prosperous society through creating employment in agriculture, entrepreneurship labor markets, and income generation to Tharu, Dalit, Madhesi, women, backward community, marginalized youth.
Objective:
By end of 2023
To enhance the technical skill of five thousand youth and women and to place 80% youth and women in the job.
To enhance the business development skills of five thousand youth and women and to support at least 80% of youth and women follow it to conduct their business.
To work with municipalities and financial institutions for the access of 3,000 youth and women to financial services and subsidies.
To support innovative tools to five thousand youth and women, and provide cash crop seeds to two thousand youth and women farmers to increase their income through commercial agriculture production.
To develop 2000 youth's skills by providing vocational training as per needs of national and international labor markets.
Strategy:
Expand relationships through the public private partnership (PPP) and work by assessing opportunities for economic development.
Manage and mobilize resources in coordination with government and international non-governmental organizations to initiate commercial agriculture of target groups.
Utilize opportunity of income generation by promotion and marketing rural tourism, traditional Tharus handicraft, and seasonal and offseason vegetable farming.
Promote commercial agriculture by transferring new agricultural technologies and skills to marginalized communities and poor groups in rural and urban areas.
Support marginalized youth, communities and women for value chain mechanism development of their agro production.
Development of skilled, competitive, and productive youth in the sector of the labor market by providing vocational trainings.
Work with concerned stakeholders to assess the labor market and provide market-oriented skills for employment and increase access to service and subsidies.
 Improve the indigenous knowledge and skills in agriculture and food cooking sectors to engage them in the commercial agriculture and tourism business.