Heartfelt Condolence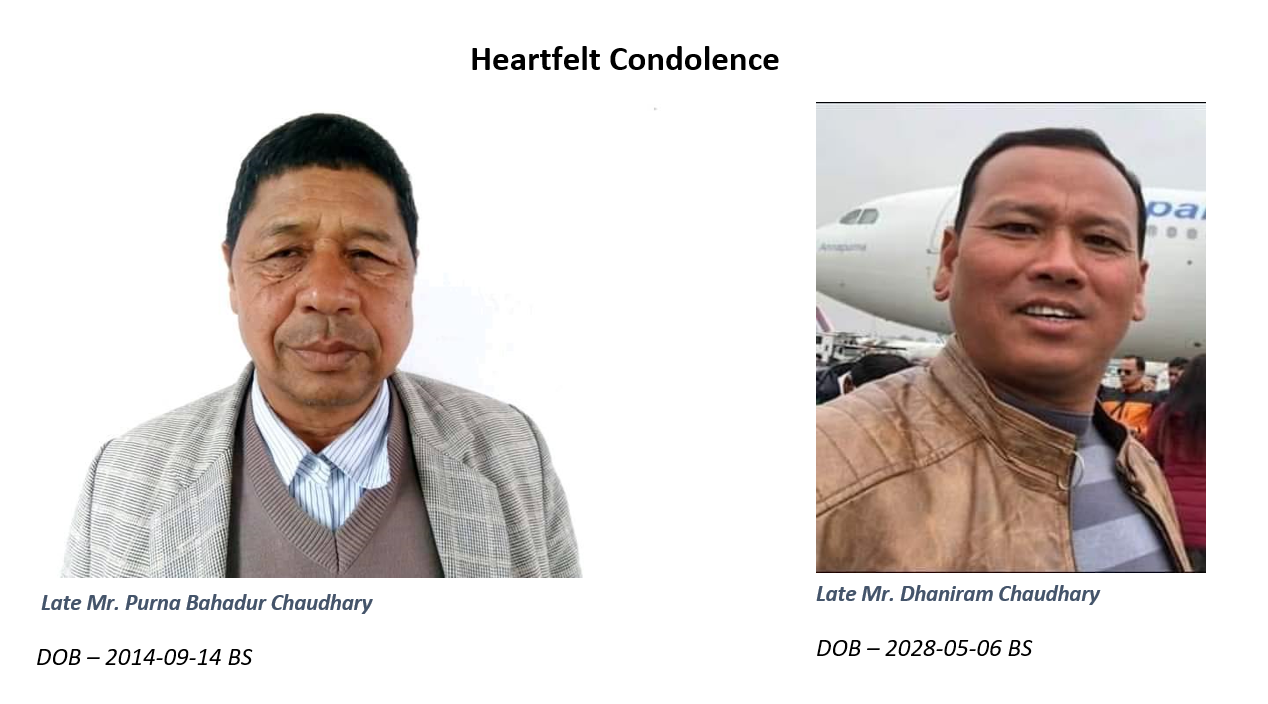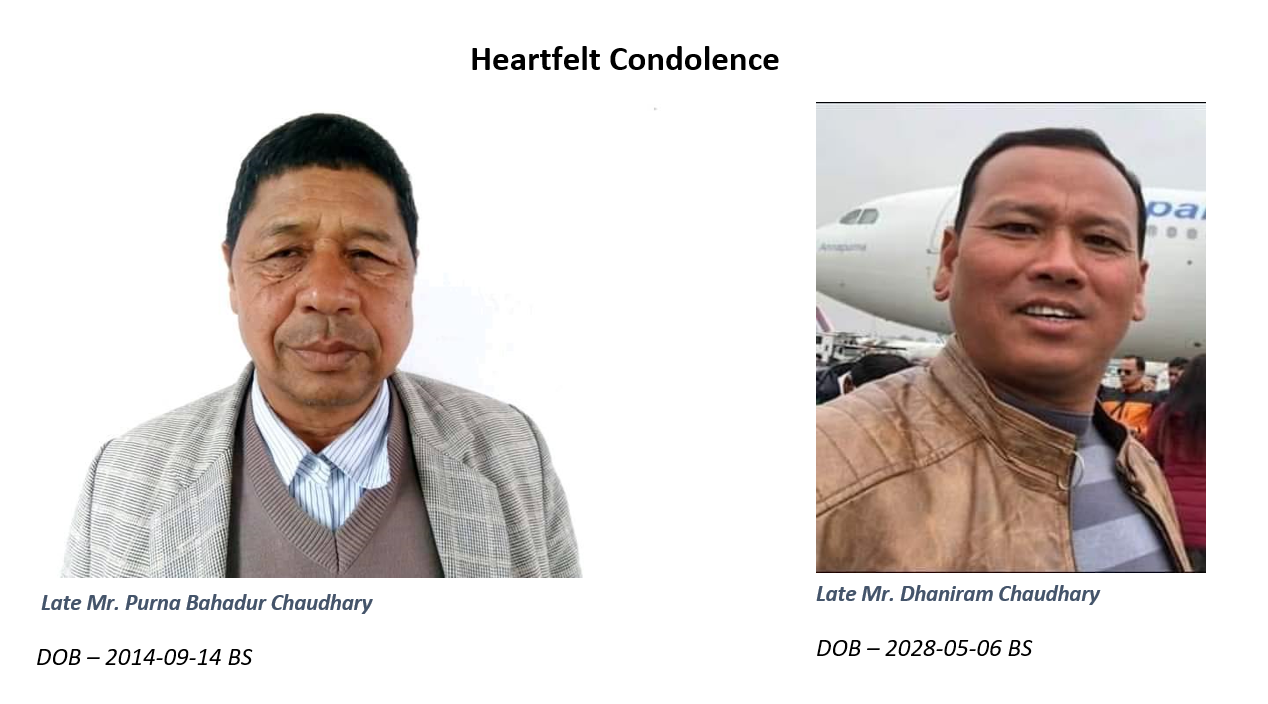 Today 2078-02-03 (17th May, 2021) we are in complete grief along with my family and BASE team for we have lost two of our very important members from the second wave of Covid-19 pandemic. Both of them were infected with Covid and were under treatment at the hospital.
Mr. Purna Bahadur Chaudhary, executive member of BASE central committee had devoted his life in social service along with the preservation of Tharu indigenous culture. Mr. Chaudhary had joined me to establish BASE as an organization from Dang to Kanchanpur. His untimely demise has broken my helping hand.
Purna ji, a permanent resident of Chakhaura village was affiliated with several other institutions besides BASE. He was an executive member of SADIKA organization, president of Bachpan Bachao Andolan, Nepal and central member of Badhghar committee Nepal. He had established himself and currently was an elected ward president of ward no. 3 in Dangisharan Rural Municipality, Dang district. His visions and support in social development as well as culture protection is remarkable.
Mr. Dhaniram Chaudhary, founder member of BASE had vital role in the freedom of Kamaiya (bonded labor) movement. He was former board member and staff of BASE. Currently he was operating his own business and was associated with BASE as an active member. He is a permanent resident of Tuikhola Dang.
Both of them were pioneer social activist. BASE will be unable to fulfill their gaps ever. We have lost our pillars, well-wishers and guardian who always transformed their energy, ideas and time for the welfare of marginalized people. We will be missing them very badly. It's very painful. We are shocked. We pray for the departed souls to rest in eternal peace. Our heartfelt condolence to the families of our members.