Reading materials development in Dangaura Tharu Language using bloom software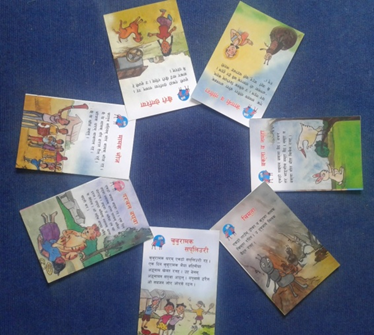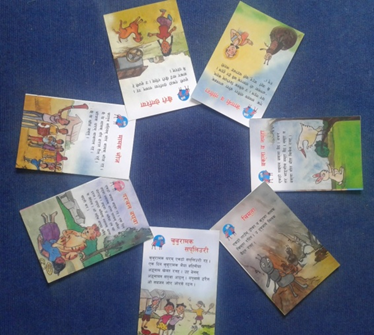 With the main objective of produce decodable and leveled reading books using bloom software in Dangaura Tharu language, BASE is going to implement Teach4 Education Program with the technical support of World Education Inc. This program will cover to all students those who use first language is Dangaura Thru in Mid and Far-west region of Nepal. Under the Teach4 Education Program, material will be developed in different 350 decodable and 1050 leveled books using bloom software in seven major languages (Nepali, Newari, Maithaili, Bhojpuri, Awadhi, Dangaura Tharu and Doteli) in Nepal. BASE will be responsible to produced reading materials in Dangaura Tharu Language and project has started from January 2017 and will be concluded on June, 2018. BASE has already taken pre-consensus from Dang District Development Committee (DDC) Office and submitted program intervention to district council through the education theme. Early grade (Grade 1 to Grade 3) students are the key beneficiaries through the decodable and leveled reading materials.
Bloom software is educational software where the early grade students will get easily access to read different decodable and leveled reading books with fun because it will be inserted different types of pictures and photos related with the matter for the more attractive for students and teacher. During implementation of program BASE will coordinate with District Education Office, Resource Centers & Education Training Center for the more effective in respective districts.